Tumblr Break
Life's treating me too well that I'm too busy to fix this blog. I turned this personal/blog full of reblogs to a travel blog but I never seem to start working on it. Maybe soon, I will. ;)
4 tags
Watch
Old animation I did that I never finished. Haha :)
2 tags
Halloween @ Filinvest
Me & My Dad in front of the Halloween tunnel in my cousin's place My cousins & other relatives I've never worn any scary costume for halloween because this is what I do every year…packing loot bags! Yes, we're packing books/coloring books/magazines (5 pieces per loot bag) to give away to the kids…and not candies. Haha! :)
Watch
1 tag
1 tag
Grad pic day! :))
OHMY, GRAD PIC FO REAL? :)) Hopefully we really do graduate..thesis why so hard? :S There's too much codes left to do for our program :| asdfghjkl I didn't like how my curls ended up in my grad pic..but err I can't do anything about it. Then when I got home, the curls begun to loosen up…the curls I wanted for my grad pic! Nice timing you got there dear hair of mine. Haha...
1 tag
More fun times with friends :)
TOO MANY FUNNY PICTURES :))) Hahahaha. I LOVE WWC & Blockmates :) Sorry na Rej..bumenta sa akin yung model pose mo eh :)))) : I won't be posting the pictures from Janmer's place. Hahaha..I look so-not-fresh looking! Haha..eww, sweaty look :S 
1 tag
WWC + some blockmates :)
A week after retreat..they planned a Saturday night out. I've been MIA with all of WWC's 'bible study' sessions…and I missed hanging out with them, so I had to come to this Saturday nightout. It was epic..memorable! I can't explain why but it was really a fun night :) christinetinoko: One of those nights which I would forever remember. :)  Itsura ko...
1 tag
Blockmates reunited! :))
The day after our retreat…no rest day :|  Our retreat was so memorable…the professors, sisters, brothers, and priest told us that we were the best ones among the 4th year because of what happened during our retreat. The feeling of our block being reunited…friends again with each other :) And since two of our blockmates, Cyril and Shiela, didn't make it on time..they...
1 tag
LATE POST: Retreat w/ blockmates :)
4 days-retreat @ Benguet, Aug. 1-4. IT/IS blockmates and met 2 BA friends, Kim and Trish :) christinetinoko:
2 tags
2 tags
1 tag
1 tag
20 ways to survive in a horror movie. →
A quick run-down should you ever find yourself trapped in a horror movie and would prefer to live to tell the tale. 1. Don't have sex. Seriously Abstinence is key. 2. Don't go out with people you've just met that day. I don't care how good he says his weed is he is cuckoo bananas and he wants you dead. 3. Don't go to camp. Especially one where someone was murdered. There are six...
1 tag
Mango Bravo + Cute Nigiri + Onigiri + Sushi rolls
Conti's Mango Bravo which Mom brought home today: CUTE Nigiri that I made…Fish and Bunny! : Egg & Crab stick Riceballs(Onigiri) with fish eggs: A platter of sushi rolls: The sushi rolls was half eaten already before picture time! :[ *Thanks to the sushi molders…it made sushi rolling easier! :)
2 tags
2000 puzzle pieces
This was our entertainment during the last days of our stay in Baguio. …and until now, we haven't finished the whole thing! The puzzle were trying to finish is a picture of a strange/rare map. How hard is that? And the picture reference in the box is too small/different/ripped. Haha!
2 tags
2 tags
The Lazy Song ♫ ♫  This song fits me so...
1 tag
2 tags
2 tags
2 tags
NOW: Fruity Pebbles, The favorite cereal! :))
Me and my younger sister thought that we could only buy this at Duty Free (since it was the only place we know that sells Fruity Pebbles!) Now…easy access, grocery near our place! Hello cubao :) Ok, random food blog post :D Yum yum yum… :))
2 tags
LIGHTS OUT! :) →
I always find unusual, non-complicated and fun sites. I think this only works if you got a webcam (I think) :)
3 tags
Playing this game for a while. HAHA! :) →
4 tags
2 tags
Funny birthday (late post)
(Still on vacation in Tagaytay) And so..I turned 19 last Saturday. I thought it would be the same day..an ordinary day. But my family welcomed my birthday at 12am. Funny birthday moment #1: They searched the house for candles (web included! I don't know where they got the candles..it looks like those candles from horror movies. Haha!) and the Blueberry tart that I bought was the improvised...
2 tags
3 tags
04/16/11 - Happy Birthday Mama!
Mama's not feeling too well to eat a sushi buffet. So, YakiMix plan will just be set on my birthday. We decided on celebrating her birthday by having a lunch out at a Chinese restaurant (Why does our Chinese restaurants doesn't have fortune cookies huh? :|) Everyone inside are Chinese families. Talking Filipino-Chinese most of the time. Haha.  Under cut is pretty much a food blog...
1 tag
Watch
Emma Roberts and Dave Franco featuring Cult's "Go Outside"
1 tag
4 tags
Olive You LOVE :)
1 tag
This is our sort-of 'Freedom Board' in our rest house in Baguio. Too many memories. I can't help but laugh every time I read' the writings on this calendar. The writings started last 2007. It was meant to list down the line in using the bathroom to take a bath, but then..we got bored waiting for who ever's in turn to take a bath. And so, every time someone came to...
3 tags
Baguio is not Baguio without this.
Our stay in Baguio was a disaster on its first day. Boring today (since there's no NEW places to go to. Places here are STILL the same since I was little.), what will tomorrow bring me? :) Let's eat strawberries! I'll bring home some for you, H :)
2 tags
1 tag
2 tags
3 tags
1 tag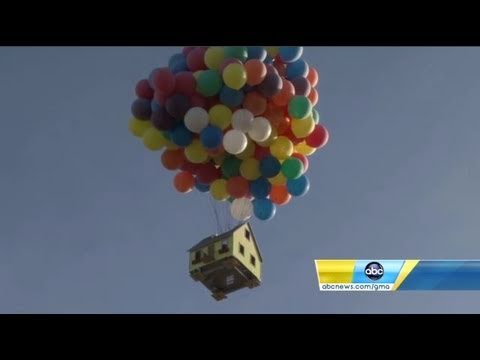 3 tags